Introducing Caterer.com People Awards 2019
It's time to reveal your amazing people. Entries are now open for the 2019 Caterer.com People Awards.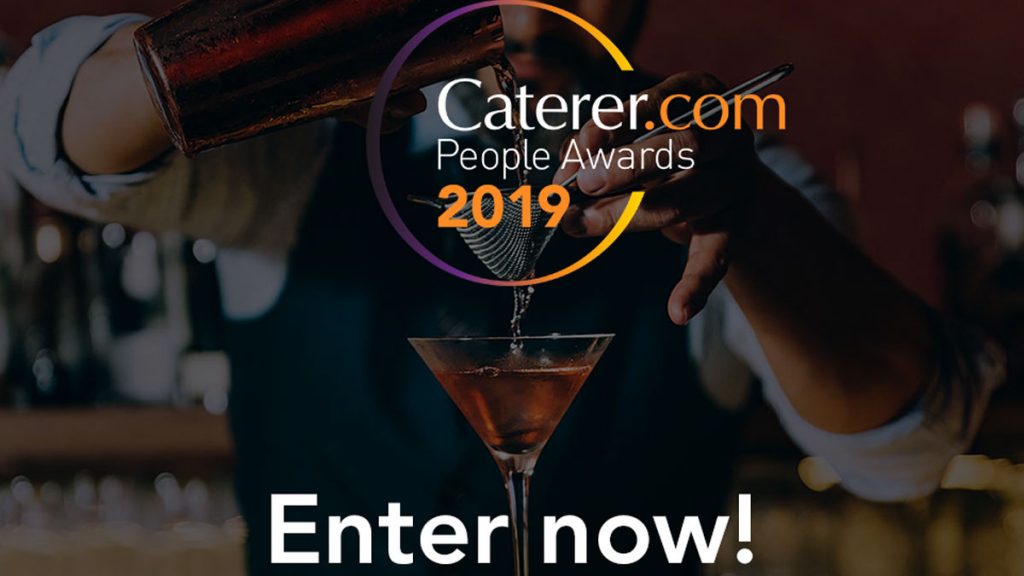 As a sector in growth that employs 10% of the UK working population (2.9 million people) the hospitality industry has significant impact on the economy, representing 6% of all UK businesses and 5% GDP. Customer expectations on delivery are high, and it's crucial that businesses meet and exceed these.
UK tops best places to work in hospitality
Employees are central to their success, and as every hospitality employer knows, there just aren't enough to go around. Some call it a skills shortage, others a labour shortage, but either way the need for innovation and action has never been sharper as hospitality employers strive to attract, retain and develop the talent they need.
The UK is still the most desirable place to work according to recent Caterer.com research of 21,000 hospitality employees globally, but these candidates are often exacting about their requirements and what makes an employer of choice.
Employers evolve to recruit and retain talent
The response of UK hospitality employers is to evolve ever more innovative and impactful initiatives to become desirable employers who nurture and retain their talent. Doing so is essential if they are to future proof their offering.
The most impressive of these employers achievements will be celebrated on 20th September at the prestigious 2019 Caterer.com People Awards
Recognising and rewarding outstanding people
Now in their ninth year, Caterer.com People Awards are delivered by Caterer.com, the UK's largest and most effective job board serving the UK hospitality industry. These awards applaud and reward the best talent initiatives in the sector. Hotels, restaurants, pubs & bars and food service employers are all invited to enter to truly shine a light on their success in recruitment, retention and development.
New for 2019
This year, Caterer.com has introduced four new categories, Hospitality Apprenticeship Employer of the Year, Workplace Wellbeing Initiative, Global Talent Strategy and the Rising Talent Award to further reflect the focus of employers in the sector.
Our Caterer.com People Awards highlight employer initiatives that break new ground and demonstrate the spirit that makes the UK hospitality industry such a vibrant place to work, says Neil Pattison, Sales Director of Caterer.com.

The industry is constantly on the move and adapting, and there is serious competition for talent. The message that employers are sending out is that the hospitality industry offers an incredible array of roles at every level with an abundance of opportunities to grow and learn throughout a career in the sector"
Each year the quality of entries for the awards reaches new heights, as HR professionals and recruiters take bold leaps at all stages of the recruitment journey; from launch campaigns to onboarding, candidate experience to employee engagement and learning & development. The teams that drive these programmes forward are also recognised through these awards, including HR, In-House Recruiters and section heads.
Previous winners
Previous winners have hailed from all sectors of the industry and include LEON Restaurants, Hilton UK & Ireland, Dishoom, Cote Restaurants Ltd, Mandarin Oriental Hyde Park London and Radisson RED Glasgow.