How to first attract seasonal staff for the Christmas period, then retain that talent in the long term
Seasonal staff come and seasonal staff go but do they have to? For smart employers, these people become part of the team all year round. Christmas hires are a future talent pool, and can provide a cost-effective way to resource ongoing workforce needs.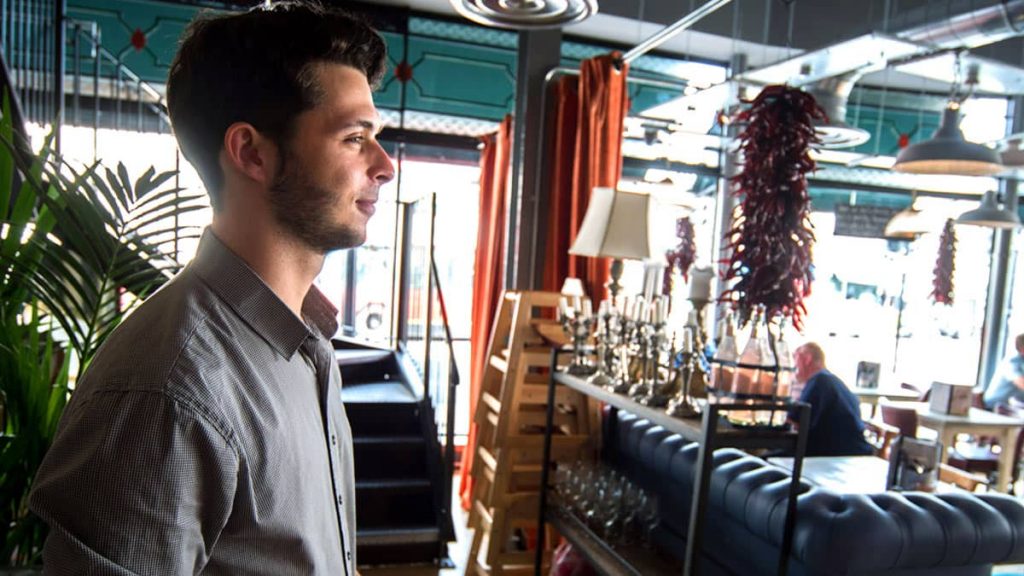 Hospitality as a career choice
In an ever more testing recruitment landscape, hospitality employers are already facing the challenge of finding 1.3 million new employees by 2024. Many of these are already working in the industry as part-timers or temps, who sadly aim to move on to roles outside the sector. Whilst the industry struggles to find staff and raise its image as a great place to work, Christmas provides an ideal opportunity to send out the good word on hospitality as a career of choice and attract great talent that you aim to retain.
During Christmas, and despite the chronic labour shortage, hospitality employers race to hire the teams they need to deliver memorable festive customer experiences. A few weeks later, when occupancy drops and reservations fall like needles on a dead Christmas tree, they could find themselves saying goodbye to the great talent that has supported their business through the toughest weeks of the year. What would it take to convert them into more enduring assets to the business? As every hospitality employer knows, retaining staff is as challenging as finding them. So, if you want your whole team, including seasonal workers, to stay with you then it's time to make them feel valued; and there's no better time to start than the Christmas season.
We all know someone thriving within hospitality that started out thinking their first temp job was a stop-gap until they found something better – and the got bitten by the hospitality bug! The stars of your seasonal employee workforce might be your future team leaders, managers and head chefs and right now, letting a good hire go just doesn't make sense. So, how can they be retained?
Our tips to attracting, and retaining, a happy festive workforce that can become a year-round resource:

Create your own temp pool
Some employers retain a pool of part-timers who know their business and can seamlessly slot in when needed, at any time. This can mean a saving on recruitment and training costs and time, so long as those in your flexible pool truly embody your brand and can deliver the service you expect. If they do, then the positive impact on customer service is huge. It's a quality that's rare to find amongst agency temp or gig workers who see you as a shift, not a brand, or an employer.
Make flexibility the norm
Flexibility is something that we all appreciate, and often expect, in every sphere of life. Work is no different. In so many ways now, the term "flexible working" is outdated. For hospitality employees, flexible hours should be part of the offering. The question is, to what extent? For many employees, ultimate flexibility is vital – they want to work the shifts that suit them and only that. For others, a full time but mildly flexible role is all that's needed. Offering flexible working is an acknowledgement that the people who work hard for you have lives of their own, and as such is a meaningful expression of mutual respect.
Be benevolent with benefits
Very often, temp or flexible staff are not offered the same benefits as full time employees. That's fast becoming an unpopular approach. If you have discount schemes, company events, or childcare options why not offer them to all your teams? They will thank you for it as an employer who treats their people equally.
Upskill everyone
Give seasonal or temp staff robust, relevant training so they can do their jobs effectively as part of your existing team. Temps often feel like outsiders in a team; treat them as an essential part of the whole and encourage your permanent employees to do the same. Create a buddy system, where new temps or part time staff are welcomed in by a perm buddy.
Offer opportunities to all
So often temp or part timers are viewed as transient workers not potential long-term hires. If this is how you treat them, they will naturally never see you as a serious employer. Showcasing the career opportunities that you have, or the success stories of those in your business, can inspire seasonal staff to see you as a long term career option.
Build brand pride
In a world saturated by social media, brand loyalty matters. Happily, your teams can be your biggest brand advocates, sharing their praise of you to potential hires and customers via social channels. Give them reasons to love you and share that love; offering discounts for friends and family to come and enjoy your establishment is a simple but effective approach. Or tap into social media by showcasing new recruits and employee successes on your company Instagram and Twitter feeds. The more proud your employees are to work for you the longer they will stay.
Make management matter
Ensure your managers take the time to welcome and onboard temp staff in the same way they would a permanent hire. The first few hours or days of a role, will have a lasting impact on their willingness and ability to work well for you, stay with you, and consider you as a permanent employer. Keep in touch at set points through their tenure with you to ensure all is as it should be and that they are thriving in their role. This doesn't have to be an intensive effort – a daily greeting, word of thanks or an occasional check in on wellbeing goes a very long way. You'd be surprised how often these things are overlooked and that's probably why people very often leave their managers, not their jobs.
Reward success
It's easy for managers under pressure to fall into the trap of pointing out failure, not celebrating success. This results in a demotivated workforce who will leave before you can say "Happy New Year!" Highlight successes and treat everyday mistakes as learning opportunities. It's amazing how quickly learning and effort is boosted with positive support and affirmation – and this all contributes to successful retention rates.
Welcome boomerang hires
If despite all your best efforts, your seasonal staff decide to move on – or you simply can't offer them a role – make sure you keep in touch. Every few months, drop them a note with a discount or the offer of an interview, to let them know you value them and you'd like them to return to you. Boomerang hires are often the longest retained because they've seen that the grass isn't always greener on the other side.
Think about it as paying forward
As you dig out the decorations, take Christmas party bookings, and work out if you've ordered enough crackers, all this might seem like a huge drain on time you just don't have. The efforts you make now to engage and retain your festive hires will not only boost customer experience and profits, and save you recruitment pain and cost further down the line, it will also feed into the industry wide focus on championing the industry as a great place to work and showcasing the opportunities available with it. Now that's a Christmas gift worth having!