75% of hospitality employees say pressure in the workplace is their biggest cause of stress, according to research conducted by Hospitality Action in 2018
In the UK last year 526,000 people suffered from work-related stress, depression or anxiety, with 12.5 million working days lost, according to The Health & Safety Executive Labour Force Survey.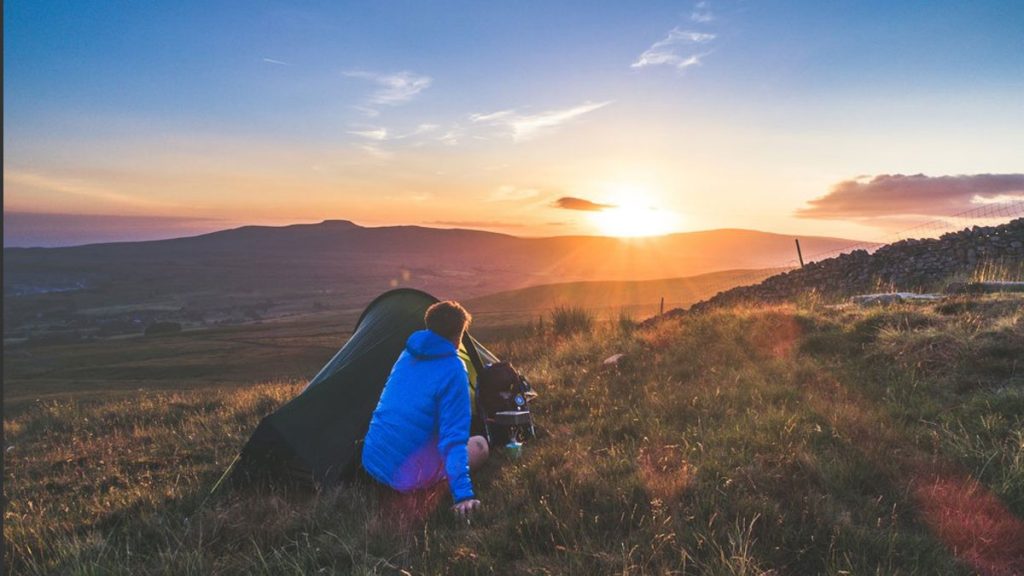 Many suggest the scale of the issue is far greater, with unreported cases making up the majority. A recent study from Hospitality Action stated that 75% of hospitality employees cited pressure in the workplace is their biggest cause of stress.
Increasingly, employers are zoning in on the mental wellbeing of their workforce and taking active steps to support them. Yet, so many have yet to make this step and the impact of ignoring the problem can be devastating.
Everyone has a breaking point
Earlier this year, Executive Chef and MD Charlie Hodson @charlieboychef quit his successful, high-pressure job and publicly shared the reasons why; his mental health was suffering to a critical level.
Mental health issues are no different than any other life-threatening illnesses. We're not afraid of telling people if we have cancer, so why do we still struggle with opening up about our inner struggles?
Charlie's message is clear:
I also want to implore you as employers and employees to take the time to ask your friends and colleagues how they're doing. Instead of another meeting to discuss productivity, get together to prioritise well-being. The hospitality world is relentless, but no matter the sector, everyone has a breaking point.
Caring and enlightened employers
Charlie Hodson is a supporter of Hospitality Action, and understandably so. Hospitality Action supports people in need across the sector and works with employers to help support their workforces. Mental health is a core area.
Hospitality Action Chief Executive, Mark Lewis, said:
Managing your team's stress levels is important for two reasons. First, keeping its workforce healthy and happy is the right thing for a caring and enlightened employer to do.

Second, a healthy and happy workforce is also a work-ready and productive one. Stress can result in high sickness absence, high staff turnover, low morale and under-performance
Hospitality Action offers an Employee Assistance Programme (EAP) designed specifically to assist hospitality people by providing specialist, independent and confidential advice, support and assistance. Whatever the problem, they are there to help 24 hours a day, 365 days per year. For a full overview of the EAP programme, please click here.
Actively making a difference
Caterer.com actively support initiatives that not only raise awareness of mental health issues but actively work in helping those who suffer.
This summer we're supporting Ben Davis @iambendave who is embarking upon an amazing challenge in raising awareness of mental health issues. He's running a full lap of Yorkshire on 1st August 2018 (Yorkshire Day). The lap is 470 miles and he thinks it will take him 3 weeks.
I'm raising money for CALM," Ben said. CALM is The Campaign Against Living Miserably and is leading a movement against male suicide, the single biggest killer of men under 45 in the UK.
Ben has a very personal reason to want to make a difference.
At the back end of 2016, after a turbulent few years, I went through a period of bad mental health. It really scared me, Ben said.

Up until that point, it wasn't something that I had experienced personally. I very quickly went from feeling a bit down to locking myself away for days on end; I would break down uncontrollably crying without warning. It affected me profusely.

I desperately tried to hide it thinking it was something I had to sort on my own, I was embarrassed. Fortunately, I was surrounded by loving friends and family and managed to get my life back on track. It scares me how ill I became and so quickly.

If I had not had my support network around me I don't know where I would have ended up. I want to do my bit to acknowledge that blip in my life and let people know you are not alone, it is normal. I want to normalise the conversation if I can. It is normal! Let's talk, look out for each other, and love each other. It's easy.
Ben is starting off his epic run in Scarborough and from there he will be visiting lots of well-known landmarks in Yorkshire on his journey, including the River Tees, Barnard Castel and Spurn Head. His final stop will be Scarbrough, where Ben is hopeful that there may be a pint waiting for him.
I love Yorkshire. I am an incredibly proud Yorkshireman. I love the people, I love the diversity, I love the dales, the moors, our coastlines, our cities. I'm particularly looking forward to the people I'll meet on this adventure. I'm nervous, unprepared, not in my best shape, but I am up for it.
How can you help?
Caterer.com is supporting Ben on his amazing run and we are asking hospitality businesses along his route you to do the same. Can you help with sponsorship? How about giving him a bed for the night and a meal?
Full details of his journey can be found here.