How to engage a diverse talent pool
According to research carried out in 2019 by Chron, part of Hearst Media, diverse workplaces are more innovative, have better retention, and score highly on job satisfaction and business success. How can hospitality reach out to young people from diverse backgrounds and encourage them to think about the sector as an employer?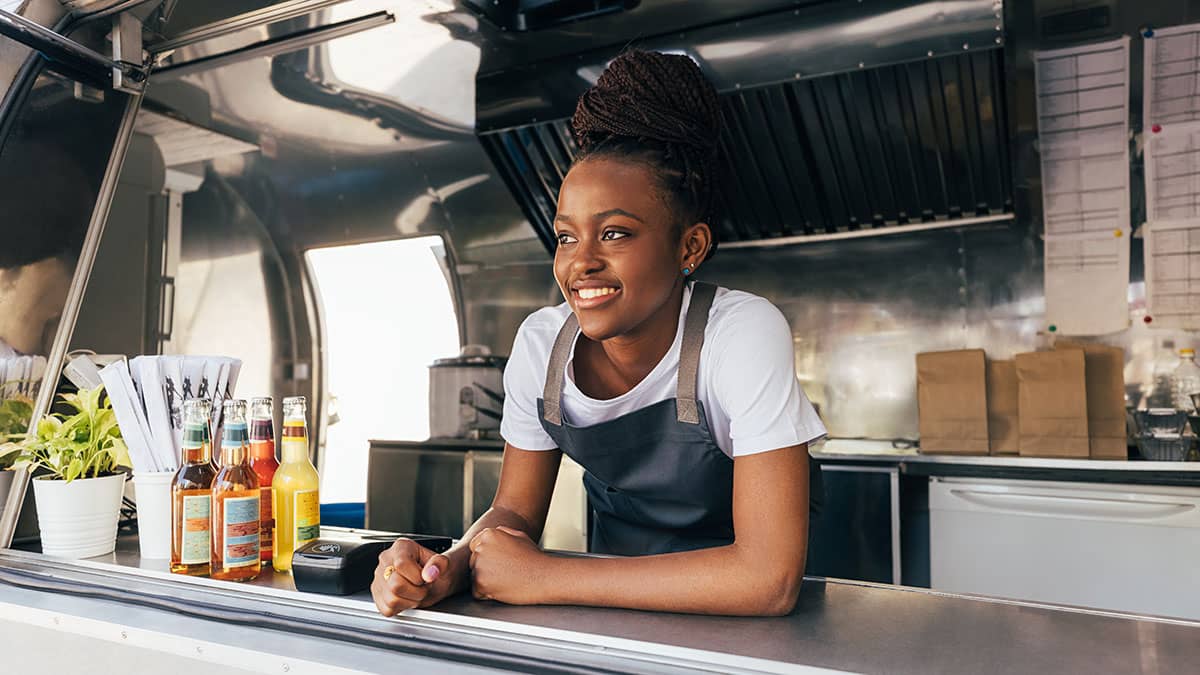 Caterer.com recently hosted a series of roundtables that saw a number of industry leaders come together to discuss the challenges of building diverse workplaces and explore solutions to maximising the new skills young talent bring to the sector.
How to reach new demographics
'The future of hiring is changing and so is how candidates look for their next role. If you think of all the possible talent out there, it's almost absurd to think that the perfect person for your job happened to be looking for a job and looking on the job board at that exact same time.'
'To reach as wide a demographic as possible within entry level talents, employers have to utilise the power of social media, and targeted advertising must be in the mix to reach those demographics. Seeing a job ad plants that little seed in a candidate's brain but if it's accurate and eye-catching enough, it makes them tune in.'
Caterer.com have created a tool to help hospitality businesses engage the right hospitality people for roles within a diverse talent pool, by widening hiring reach and taking new approaches to targeting candidates from diverse backgrounds. You can find out more here.
Use the platforms entry level talent are using
Nicole continued, 'social media lets you address that diverse workforce because everybody has access to social media. It's one of the most commonly used platforms in the world. It's not a silver bullet, but a huge step towards a lot more accessibility as an employer.'
'For example, if we look at candidates that may have disabilities, are we able to support those candidates? Are we able to support people that are transitioning? Do we have policies built in to support that? Hospitality is kind of on the back foot when it comes to that kind of stuff. But in terms of that attraction piece, I think we can make huge strides in that department.'
Addressing bias in the workplace
One thing that can stop a diverse workplace developing is bias – both conscious and unconscious.
We asked Lorraine about bias in the workplace. 'We all have biases, but it's about recognising them and confronting them. Bias spreads much further than race – drinking, tattoos, weight, age, etc., and you can't completely train out bias.'
'Businesses must hold people accountable and that starts at the top so that it feeds right through the business, with measures in place to ensure any bias is recognised and managed. Education around bias is essential'
Lorraine feels that business must create a safe environment to welcome and nurture a diverse workforce, so they will join, stay, and grow.
'It's about feeling safe and being your best self at work. If people don't feel supported, they will leave. The culture of any organisation building a diverse workforce must change fundamentally for it to actually work and make a difference.'
Entry level talent are well informed and do their research
Today's candidates are tech savvy and know what they are looking for in an employer. They do their research and want to work for companies that have strong values and a great approach to diversity and inclusion. On that point if talent is researching a company and can't relate to key leaders within it, they won't feel a connection to either the brand or the management and won't be inclined to apply.
Having a diverse senior management or board isn't enough. Candidates want to see diversity across the business and if they don't see it, they won't apply for any roles. Hospitality businesses need to create a genuine D&I leadership team, with clear KPIs, that talent can relate to.
Partner with charities
Not every job seeker is going to come to an open day or apply online. Some from vulnerable groups need a different approach but if done well, it will pay off. Many hospitality businesses are partners with charities like Only a Pavement Away (OAPA). Established in 2018, Only A Pavement Away aims to connect forward thinking employers in the hospitality industry and charities working with people facing or experiencing homelessness, prison leavers and veterans, to help place them into long term, stable employment.
Founded in October 2007, Tortilla Mexican Grill is the UK's largest fast-casual Mexican restaurant brand and has found that working with OAPA is a great way to engage diverse audiences they may not have otherwise reached.
Adapt your approach to align with youth talent
If you want to attract a diverse group of applicants, be active where they 'live'; Gen Z don't pick up the phone. Employers need to immerse themselves in the channels that young people are using, WhatsApp, Instagram and TikTok.
Tortilla use WhatsApp to engage with youth talent and have found that leaving voice notes.
Another approach that is proving to be successful is holding Open Days – getting out and about to meet young people in a relaxed environment without the pressure of an interview. The Zetter is engaging universities by holding open days/talks, and have had success recruiting entry level talent using Ingeus, a government body set up to get people back into work who previously became unemployed because of covid.
Utilise the skills young talent bring to hospitality
Young talent can bring a wealth of new skills to a business. Tech savvy, they are well versed in the art of online marketing (think of all those TikTok reels) and the need for fast communication (WhatsApp). They understand how to present a great image (Instagram) and are goal driven (likes/hits/comments).
They are a fresh pair of eyes and can often spot new and innovative ways of doing things and give insights into various areas of your business in a you may have not considered before.
Once you engage and recruit youth talent, you need to make sure they become brand advocates and engage across their social worlds to reach a diverse talent pool. This will maximise reach exponentially and tap into pools you may otherwise have never reached.
Any business that isn't utilising the diverse range of skills young people bring with them is missing a trick and should embrace this new way of promoting the sector with open arms.
Research Findings: School leaver perceptions
55% think a job in hospitality is more of a temporary role than a career option
44% think the hospitality industry doesn't allow for career progression
65% think that the government's kickstart scheme doesn't do enough to encourage people to enter the industry
Top 3 factors which make hospitality an attractive career: good pay (31%), opportunity to learn new skills (30%), flexible hours (28%)
Top 3 factors which make hospitality an unattractive industry to work in: poor pay (38%), stressful career (36%), anti-social hours (27%)
Source: Caterer.com commissioned research through Opinium to survey 2,000 nationally representative UK adults between 21st – 25th Jan 2022
More advice and insights to help you hire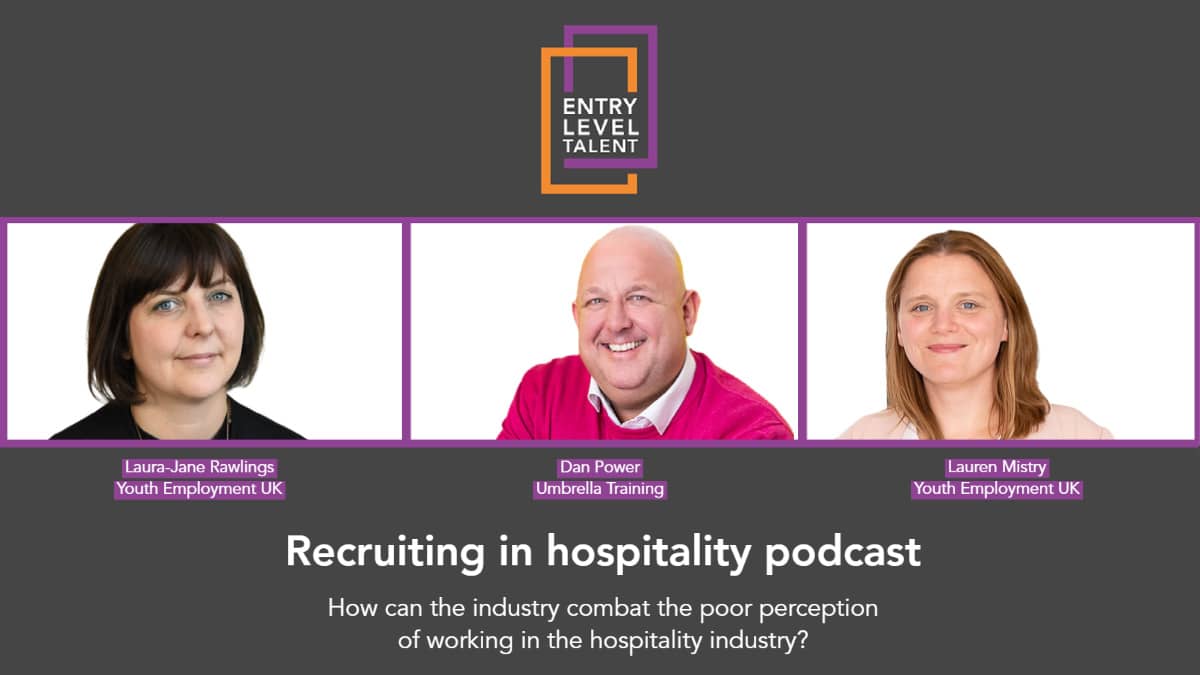 How can the industry combat the poor perception of working in the hospitality industry? – featuring: Youth Employment UK and Umbrella Training – Recruiting in Hospitality podcast
Caterer.com hosted a series of roundtable discussions around the UK to address the current skills crisis and to gauge the opinion of hospitality leaders on sourcing entry level talent for the hospitality industry.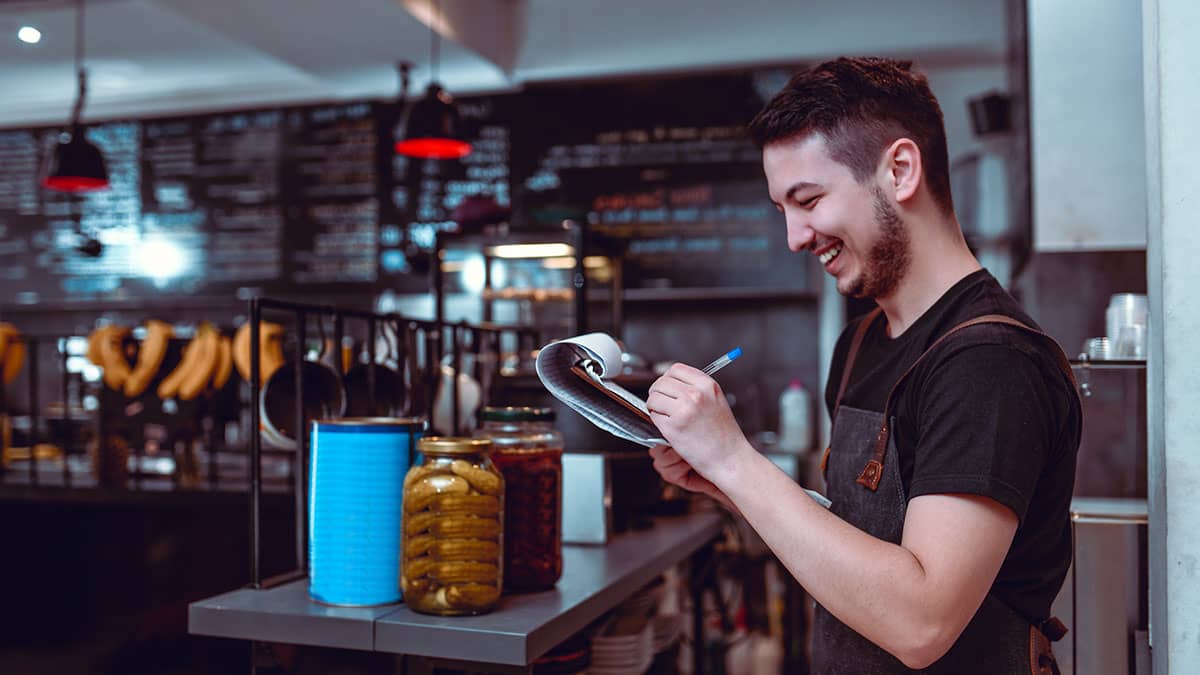 How to address the skills shortage
Addressing the skills shortage is an important topic as hospitality businesses recruit within a smaller talent pool. What can hospitality do to address the gap and what steps can employers take to upskill their existing workforce?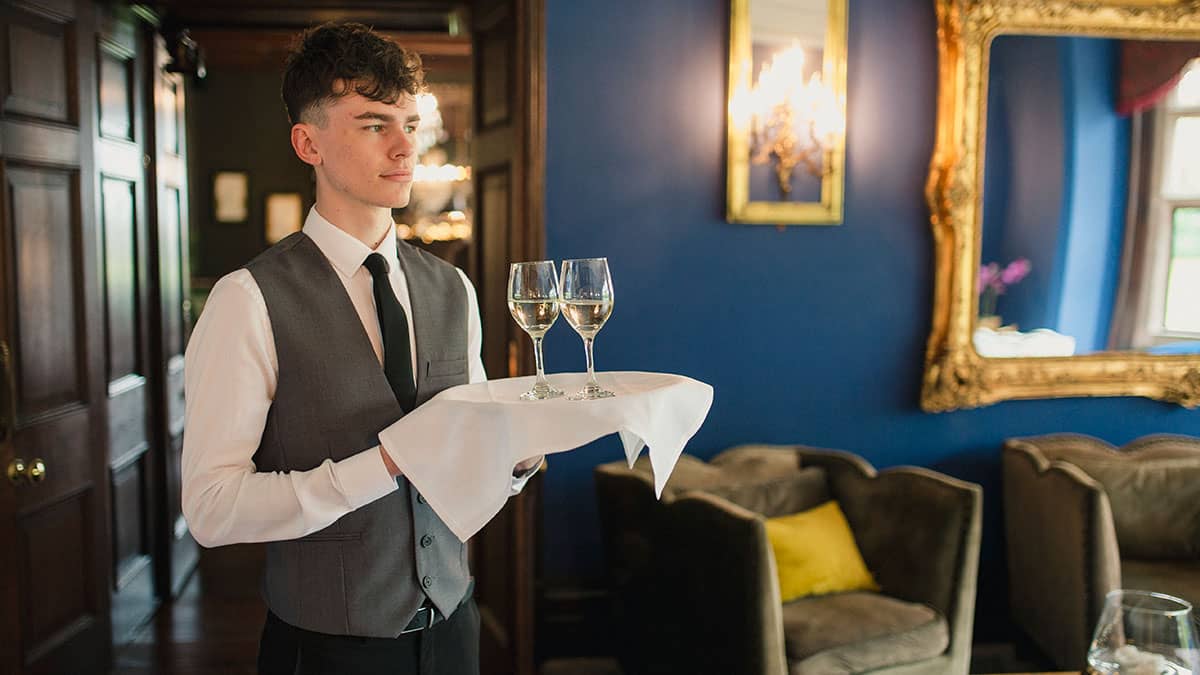 How to challenge poor sector perception
What does the phrase 'a job in hospitality' conjure up for most young people and the people who influence them? Sector perception has been an issue for a long time but now it's vital to take action to change that impression and build a pool of engaged and enthusiastic hospitality talent.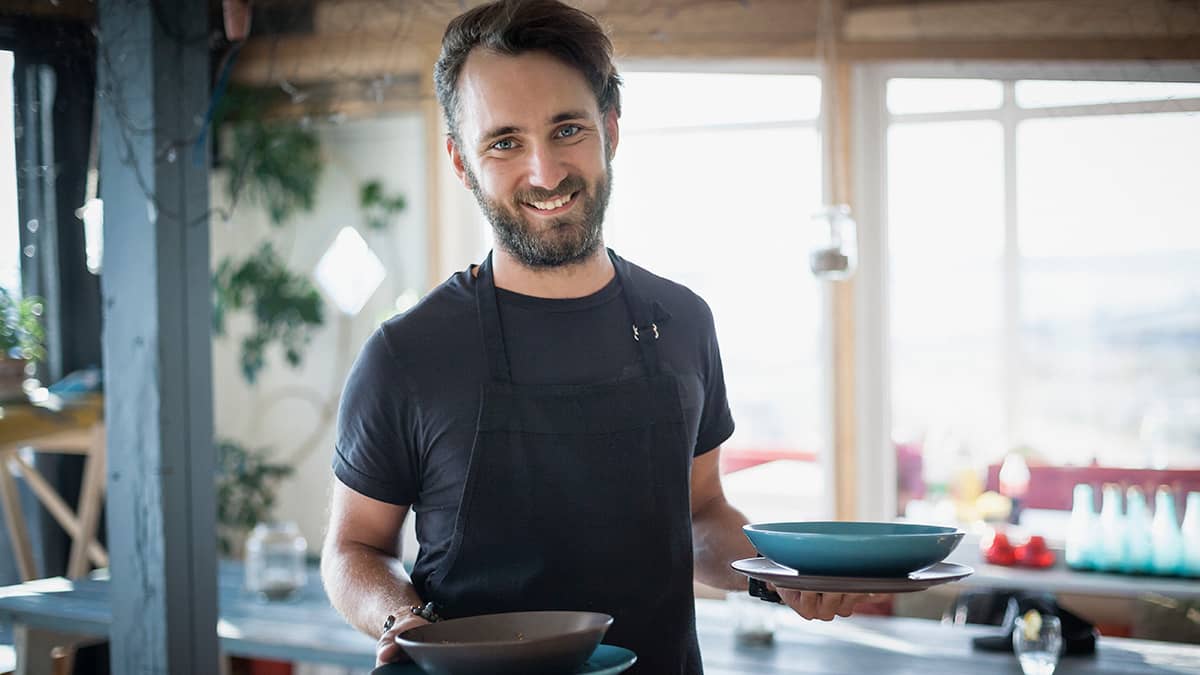 How to engage the next generation of hospitality workers
On average, the majority of people working in UK hospitality are aged between 20 and 24, according to research carried out by the CIPD in their 2019 Megatrends report. As an industry hospitality is powered by young talent at entry level, with many seeing hospitality as a stopgap job, looking for opportunities rather than a career. What can the sector do to engage and retain its young workforce?