How to engage the next generation of hospitality workers
On average, the majority of people working in UK hospitality are aged between 20 and 24, according to research carried out by the CIPD in their 2019 Megatrends report. As an industry hospitality is powered by young talent at entry level, with many seeing hospitality as a stopgap job, looking for opportunities rather than a career. What can the sector do to engage and retain its young workforce?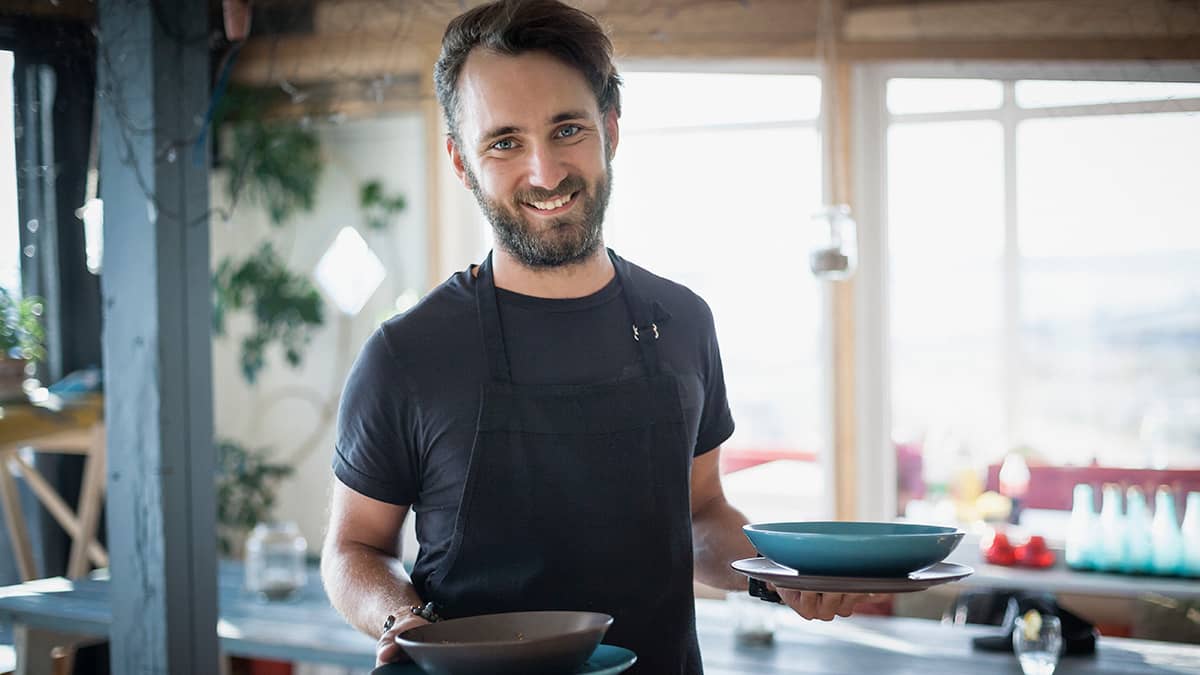 The next generation of young hospitality entry level talent hires are different. They have experienced the loss of normal education and the socialisation associated with being at school or college. Their resilience has been tested as they've experienced prolonged periods of isolation and unemployment, due to Covid lockdowns, and the lack of opportunities to develop or gain workplace skills and experience.
At a recent series of round tables, hosted by Caterer.com, industry experts wrestled with the challenge of how to engage the next generation of hospitality workers and what the sector should be doing now to reach and engage a talent pipeline for the future.
Youth Employment UK – engage with locally available talent
James Wingerath Commercial Director of Youth Employment UK. 'At Youth Employment UK our remit is to understand what it is young people ages 14- to 24-year-old experience when looking for job opportunities.'
James expanded on what entry level talent are telling Youth Employment UK about job seeking. 'We carried out a Youth Voice census in 2021 which showed that mental health and anxiety, coupled with nervousness to enter the world of work, were significant factors for entry level talent.
'We're working with a generation of young people who have not had that opportunity to go and get work experience, so employers must look at different ways to engage with these young people. Over 9% of young people surveyed felt there that employment opportunities were available to them locally, so the question has to be 'How should hospitality employers engage with that 9% of local young people looking for work?'
Hire for personality and attitude, train for skills
Nicole Kirkland is Head of Talent and Resourcing at Interstate Hotels. She's passionate about creating the right environment that is both engaging for entry level talent and allows them to thrive.
'Engaging with young people is about changing hearts and minds when recruiting for entry level roles. it's all about the personality rather than skillsets. I see General Managers and Heads of Departments and line managers wading through 75 CVs looking for someone with receptionist experience.'
'Actually, you don't need someone with receptionist experience. We can teach people how to check in guests and we can teach people how to pull a pint or how to serve a table. But what we can't teach people is the personality that goes along with that. I think it needs to be less about looking at the CV and more about looking at the person and what we can offer them to consider hospitality as a career.'
Transparency is key from the outset
Dan Power, FIH, is Head of Projects at Umbrella Training. 'One positive way to engage entry level talent is to be transparent from the outset. Tell young job seekers what the salary, benefits, and levels of support will be from day one. Highlight the extras – days off for their birthday, discounted food and accommodation, opportunities to travel, the stuff that means something on a personal level.'
'Entry level hires are not interested in what they could be earning 20 years down the line, they want to know what's on offer today.'
Focus on the immediate opportunity
The next generation of hospitality workers aren't all looking for a career – they could be looking for a stopgap role that turns into something more and that's ok. The sector must recognise that by offering a wide range of opportunities, young job seekers can have a chance to 'try before they buy'.
Dan continued, 'For many of today's job seekers the word 'career' equates to being tied down in a role and that's not what they want. They are looking for a role that resonates on a personal level, which matches their values and that allows them the freedom to pursue other interests or charitable activities and can evolve as they grow in skills and ability.'
Appeal to Gen Z's values
Nicole has some thoughts on this. 'Gen Z talent know where they want to work, with tech, perhaps a job with a focus on the environment, they want to make a difference, to make a positive impact. There are a lot of ways to present attractive opportunities to entry level talent. It's about tapping into what it is that Gen Zs care about and finding ways to share those opportunities.'
Gen Z and young talent are ethically aware, they understand that they have a responsibility to safeguard the future and are advocates for sustainability and renewables. They are also avid social media users so know which businesses and sectors appeal to them. Hospitality has to appeal to those values if young job seekers are to consider opportunities in the sector.
Consider apprenticeships as a gateway to skills and retention
Apprenticeships are a great choice for entry level positions and for developing talent that will become the leaders of tomorrow.
Dan believes 'It's about how do we attract people that are at apprenticeship level already, and how we develop that talent, because as soon as employers offer apprenticeships, graduate placements, internships and learning and development, it encourages others within the business to strive for progression and skills development and makes hospitality more attractive as a sector because we are investing in our people.'
Is the sector doing enough to highlight the training opportunities available to young people and are they presented in a way that resonates with today's job seekers? As a sector, hospitality must do more to promote training, not just for chefs, but across all roles and departments.
Highlight the value of transferable skills
No matter what area of hospitality entry level talent joins, the skills they learn there are valuable and transferable. This is something hospitality needs to really shout about.
No matter how long they stay in a hospitality role, young talent will develop skills like teamwork, flexibility, crisis management, attention to detail and multi-tasking, all of which look great on a CV and will be an asset in any future role.
Research Findings: School leaver perceptions
55% think a job in hospitality is more of a temporary role than a career option
44% think the hospitality industry doesn't allow for career progression
65% think that the government's kickstart scheme doesn't do enough to encourage people to enter the industry
Top 3 factors that make hospitality an attractive career: good pay (31%), opportunity to learn new skills (30%), flexible hours (28%)
Top 3 factors that make hospitality an unattractive industry to work in: poor pay (38%), stressful career (36%), anti-social hours (27%)
Source: Caterer.com commissioned research through Opinium to survey 2,000 nationally representative UK adults between 21st – 25th Jan 2022
More advice and insights to help you hire
Tips to engage the next generation of hospitality workers
More tips from industry experts
Early Careers Solutions
Get ahead in hiring by engaging a future hospitality talent pool
Hospitality Hiring Made easy
Our step by step guides to developing powerful recruitment and retention practices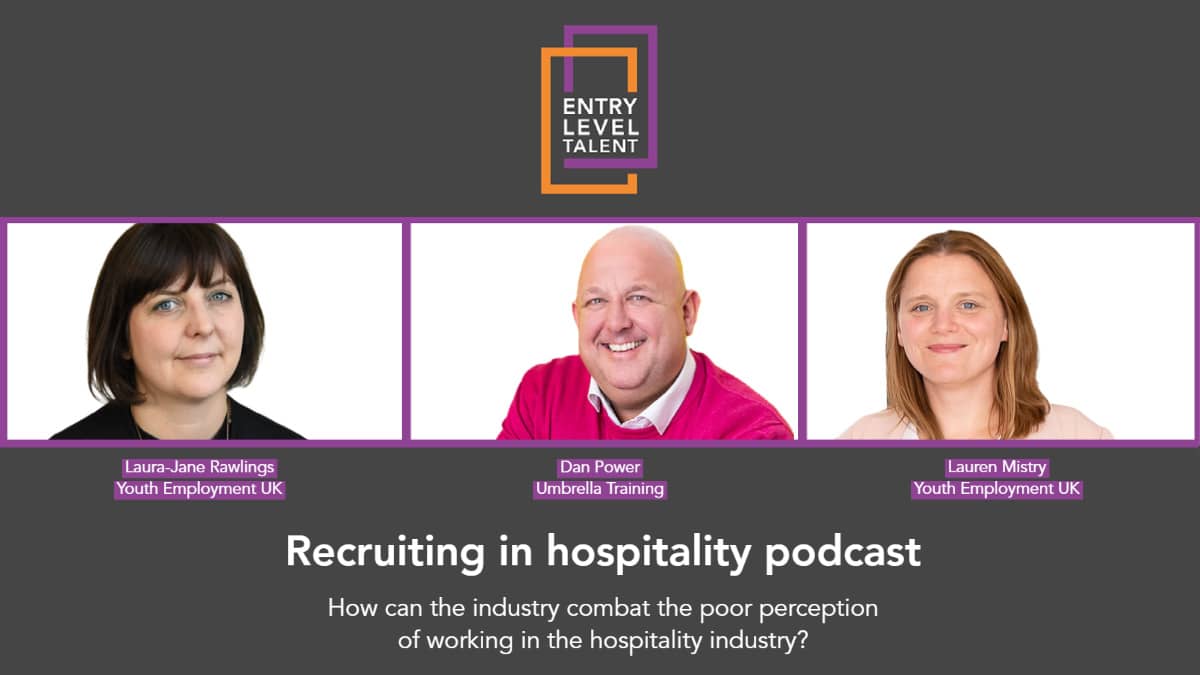 How can the industry combat the poor perception of working in the hospitality industry? – featuring: Youth Employment UK and Umbrella Training – Recruiting in Hospitality podcast
Caterer.com hosted a series of roundtable discussions around the UK to address the current skills crisis and to gauge the opinion of hospitality leaders on sourcing entry level talent for the hospitality industry.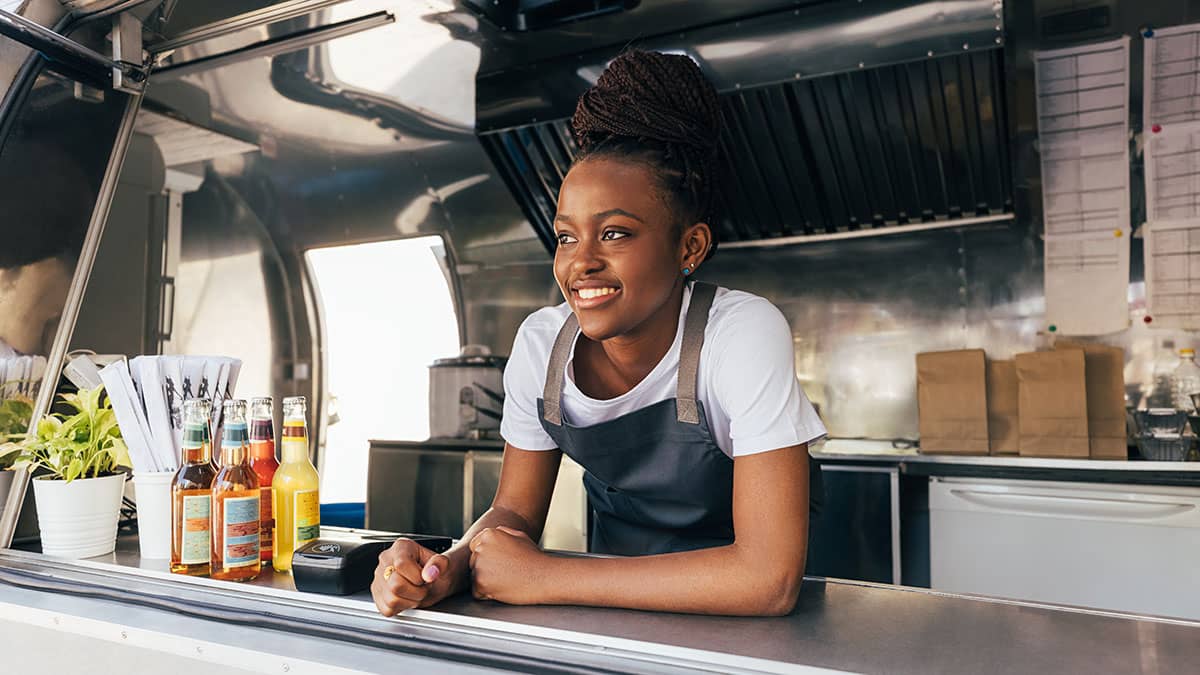 How to engage a diverse talent pool
According to research carried out in 2019 by Chron, part of Hearst Media, diverse workplaces are more innovative, have better retention, and score highly on job satisfaction and business success. How can hospitality reach out to young people from diverse backgrounds and encourage them to think about the sector as an employer?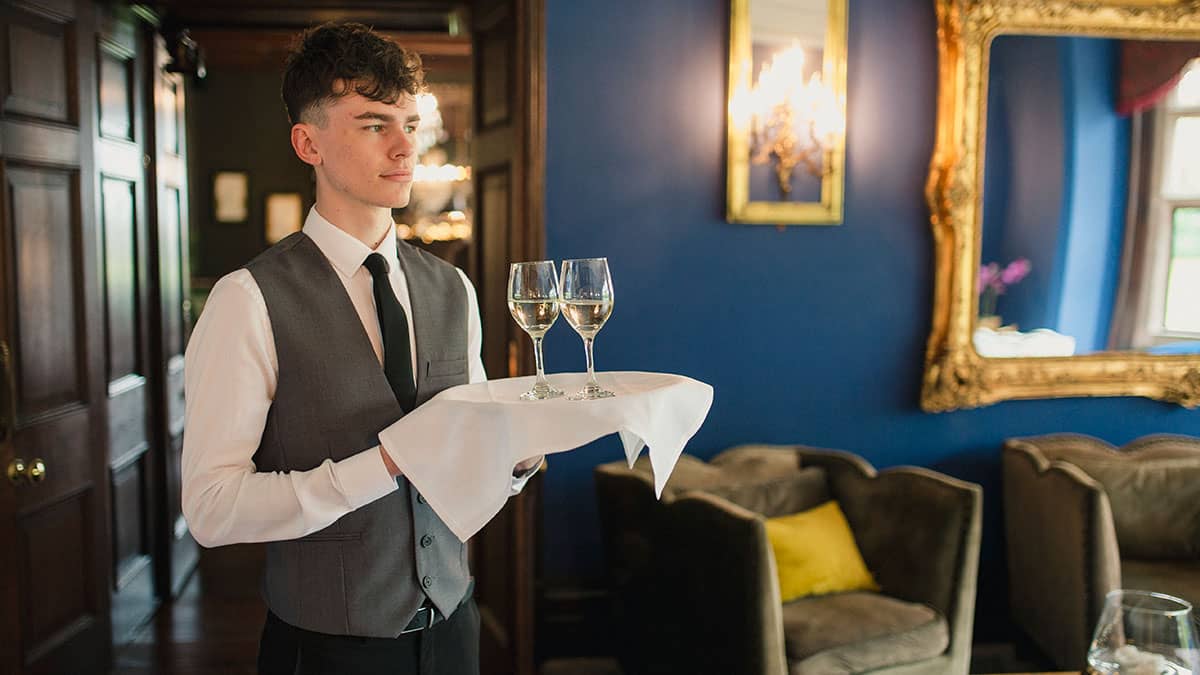 How to challenge poor sector perception
What does the phrase 'a job in hospitality' conjure up for most young people and the people who influence them? Sector perception has been an issue for a long time but now it's vital to take action to change that impression and build a pool of engaged and enthusiastic hospitality talent.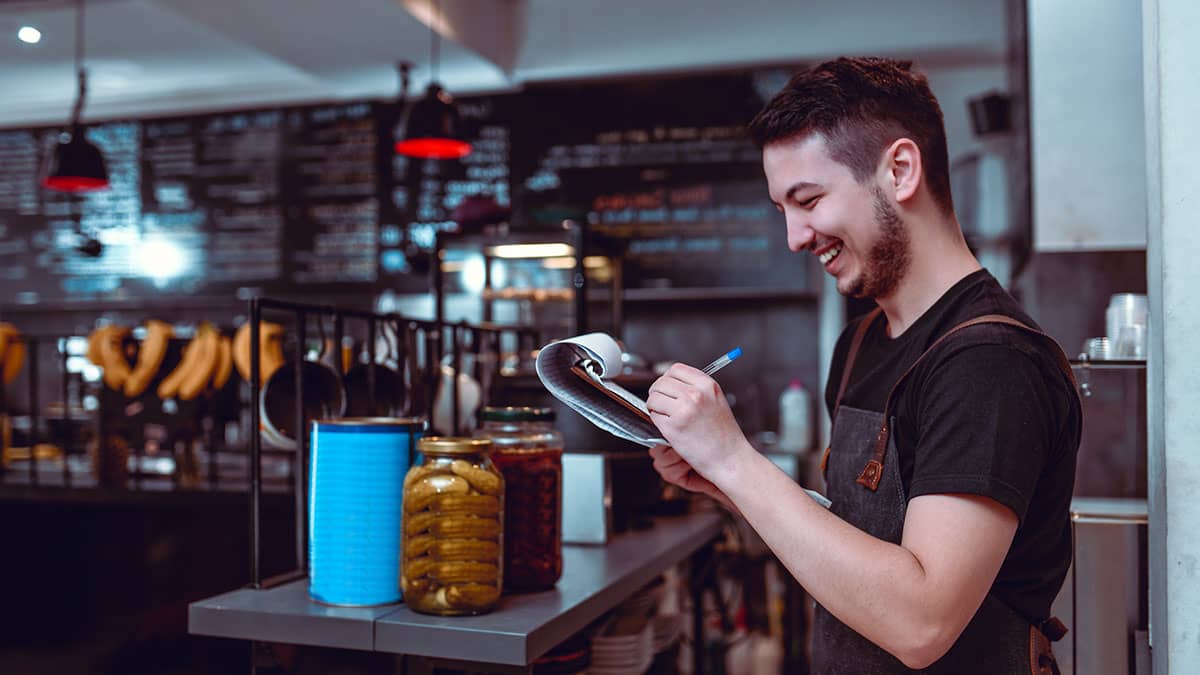 How to address the skills shortage
Addressing the skills shortage is an important topic as hospitality businesses recruit within a smaller talent pool. What can hospitality do to address the gap and what steps can employers take to upskill their existing workforce?