How to prepare yourself and your team to get the very best from each interview
You've advertised your vacancy, got a shortlist and are ready to interview. Is there a magic formula and how can you prepare yourself and your team to get the very best from each interview?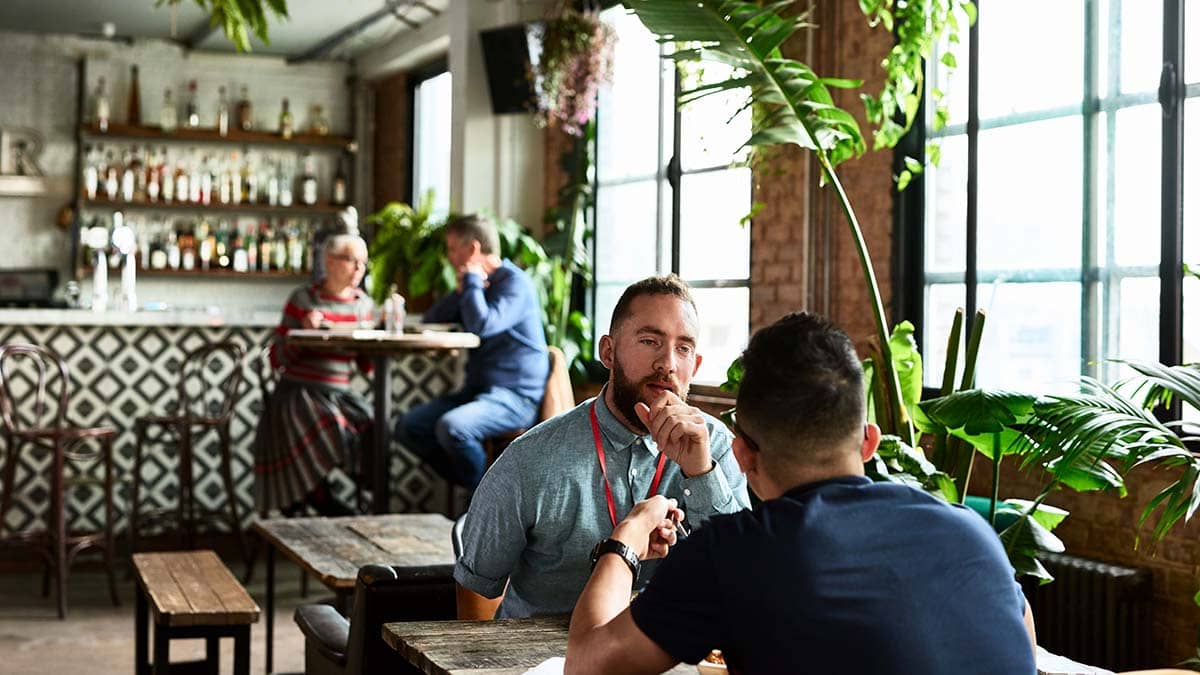 Following a structure when interviewing will help you to treat all candidates equally and provide evidence-based outcomes. Start every interview by outlining the format to the candidate so that they know what to expect.
What skills do you need to get the most out of an interview?
You should be as prepared as the candidate when it comes to interviews. Being properly prepared gives you confidence and knowing the key skills and values you are looking for, and how to get that information from candidates, will result in less time spent interviewing and more positive outcomes.
You should have good organisation skills
Prepare your interview questions in advance, ask open questions to avoid 'yes' or 'no' answers. Make sure your questions are clear – the aim is to avoid confusion and be prepared to deep dive to get as much information as possible.
You should be positive and upbeat
Be optimistic, open-minded and find a balance between being friendly whilst staying professional.
You should have good communication skills
Use eye contact, smile, listen actively and use your body language to show that you are as engaged in the process as the candidate is.
You should be enthusiastic
You enjoy working for your business so share your enthusiasm and highlight all the benefits.
You should be a forward thinker
Think first before you ask your questions. Leading questions are a no-no, for example 'you're ambitious, aren't you?'
Top tips for your interview structure
Introduce yourself and your role within the business
Give an overview of the business and the team the candidate would be joining. Include information on business structure, culture and vision and the values that are integral to your brand.
Remind the candidate of the role requirements, basic responsibilities and expected outcomes. Don't forget to include salary information and any options for career progression.
The interview itself – time for your questions
The candidate questions – an opportunity for candidates to ask you questions about the role and your business
The interview timeframe (this is dependent on the role, however 45 minutes to an hour is a good length for a management role)
Thank candidate for coming in and give them an idea of when they can expect to hear back. This is important as good communication, post-interview, reflects positively on your brand. Stick to your timeline.
Post Interview – Remember to supply feedback even if a candidate has been unsuccessful
How to put your interviewee at ease
Remember, you only have a certain amount of time to get all the information you need and the candidate too will come prepared to read the room. If it appears that their is a lack of control, organisation and at the early stages it is clear that potential employees are not treated well, you could miss out on the perfect candidate. Have in mind that this is a two way process. The candidate is there to assess you too.
Control the conversation – bring the candidate back to the question if they start to deviate.
Focus on the candidate and try not to take lots of notes and give constructive feedback throughout the interview, for example, 'your previous experience seems very relevant to this role' and ask the candidate to expand on anything unclear or that might be a cause for concern.
Interviews are a two-way process so remember to invite the candidate to ask their own questions.
And end the session with a positive outlook. Don't make an offer on the spot or overpromise but do talk about the 'successful candidate' as opposed to 'you', for example, 'the successful candidate would be responsible for our front of house team.'
When they leave the room, they should leave feeling like I really want this job and I can imagine myself there.
Download our free Hospitality Hiring Made Easy Guides
How do you source the best hospitality talent? What can you do to create brand loyalty and improve retention? Is your company culture important when recruiting? What makes candidates want to work for your business?
In this 4-part guide we provide clear information and top tips to help you manage your recruitment process and build a loyal, engaged and successful workforce to drive your business forward.
As a trusted hospitality recruitment partner, Caterer.com has 20 years' experience working with the industry, for the industry. This guide will inspire you to develop powerful and practical recruitment and talent management processes.