Reach the right hospitality candidates first
Target and attract relevant hires with Visibility Solutions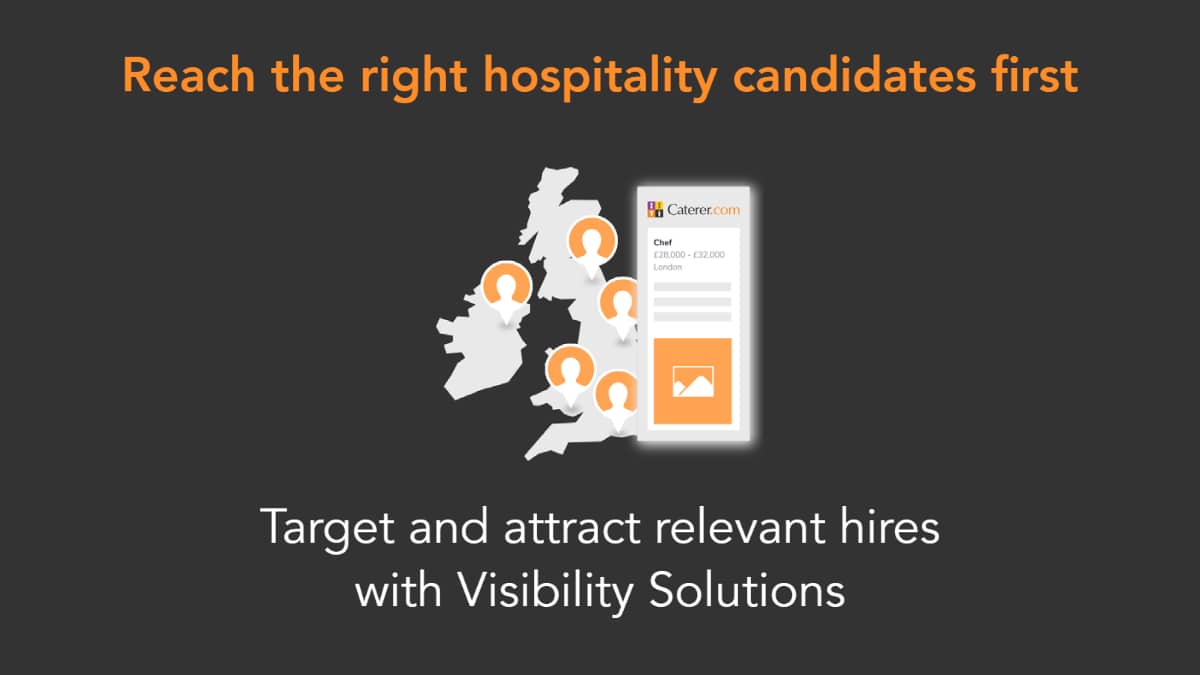 In a candidate scarce market, enhanced hiring approaches are key
Talent attractions a priority for successful employers, and 88% say labour shortages are their biggest concern*
To find relevant hospitality hires, you need a wide candidate reach and accurate targeting tools
Enable a faster and more efficient hiring strategy
You can target suitable candidates by demographic, location, interests and social mobility.
Target the right hospitality candidates, with the right vacancy at the right time and:
Broaden the reach of your message
Enhance your potential to grow applications •
Increase the relevancy of applicants
Reduce time to hire by attracting the right hospitality candidates for you
Get your employer brand noticed with our Visibility Solutions – Social Job, Programmatic Display Advertising and Eshot
Programmatic Display Advertising
Achieve high levels of candidate engagement and reach the people you want to hire, with display banners targeting relevant active candidates for your role. Our specialist programmatic team will design and build your branded campaign for you
Eshot
Increase your application rate with a fully branded email sent to a bespoke targeted list of candidates. Our teams work for you to achieve the design and audience mix that's right for you
Contact Caterer.com today to find out more
*Mar 22 *Recruitment & Employment Confederation, 2021
You may also like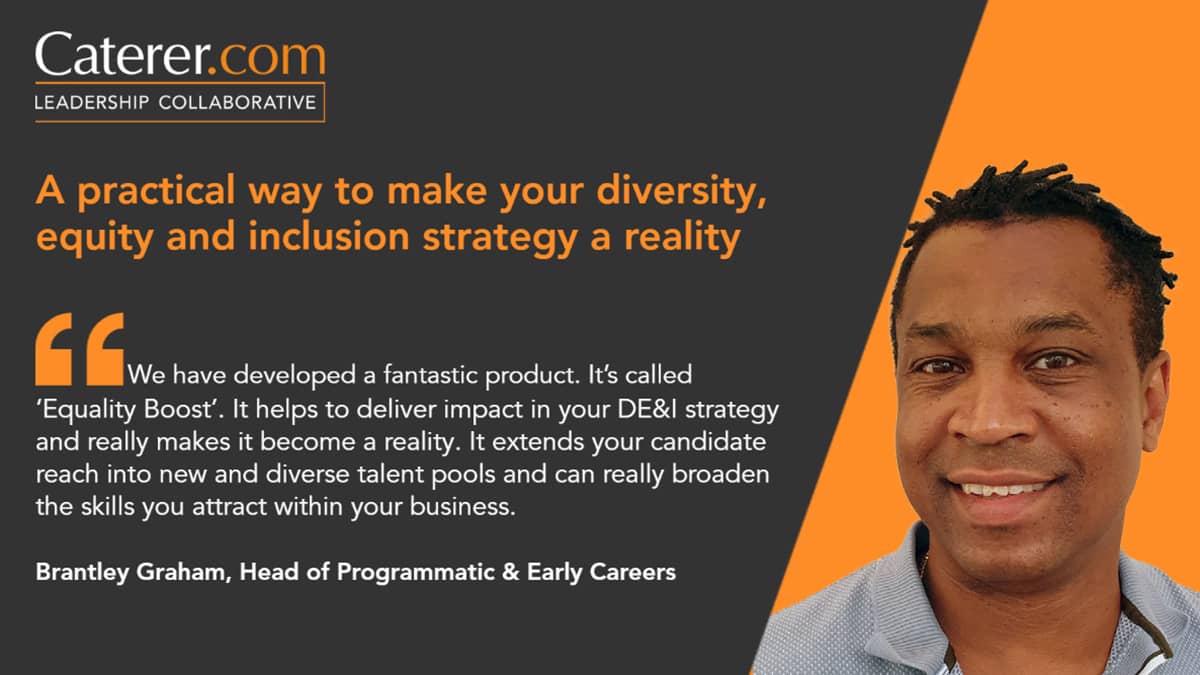 A practical way to make your diversity, equity and inclusion strategy a reality
Hire responsibly with Equality Boost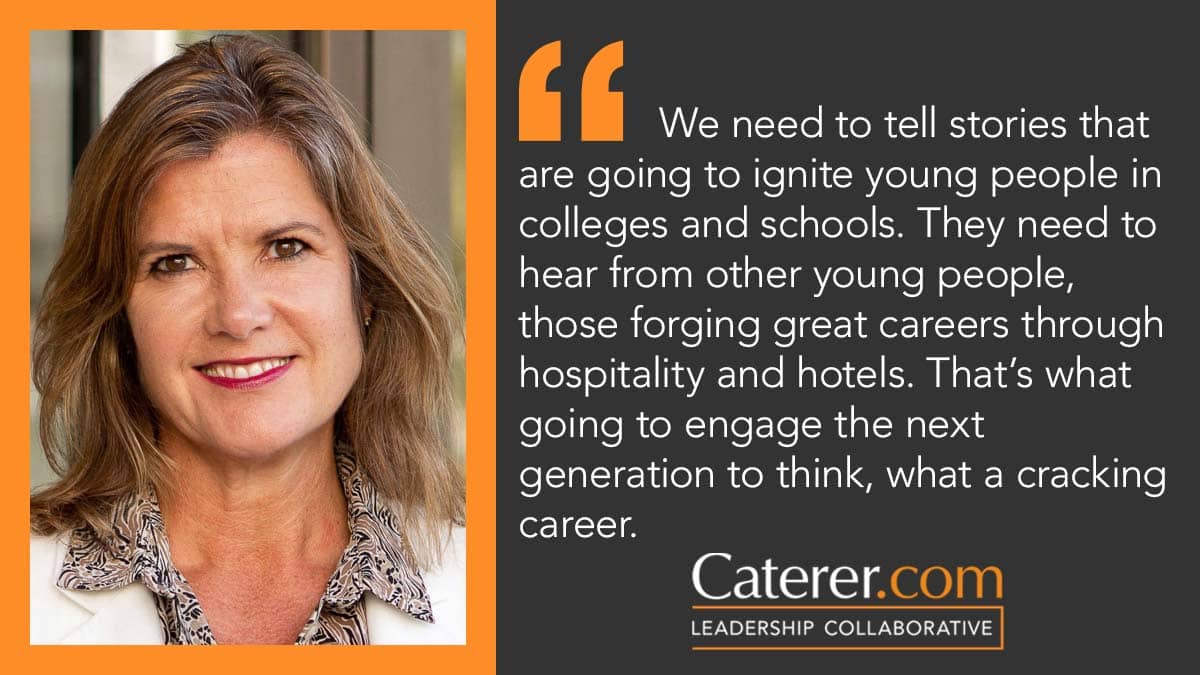 Engaging The Next Generation of Hospitality – featuring: Sally Beck General Manager of the Royal Lancaster Hotel – Recruiting in Hospitality podcast
What can hospitality leaders do to ignite young people's interest in hospitality? How can young people help others forge a great hospitality career? – What can we, as an industry, do to engage the next generation to believe that an amazing career in hospitality is for them?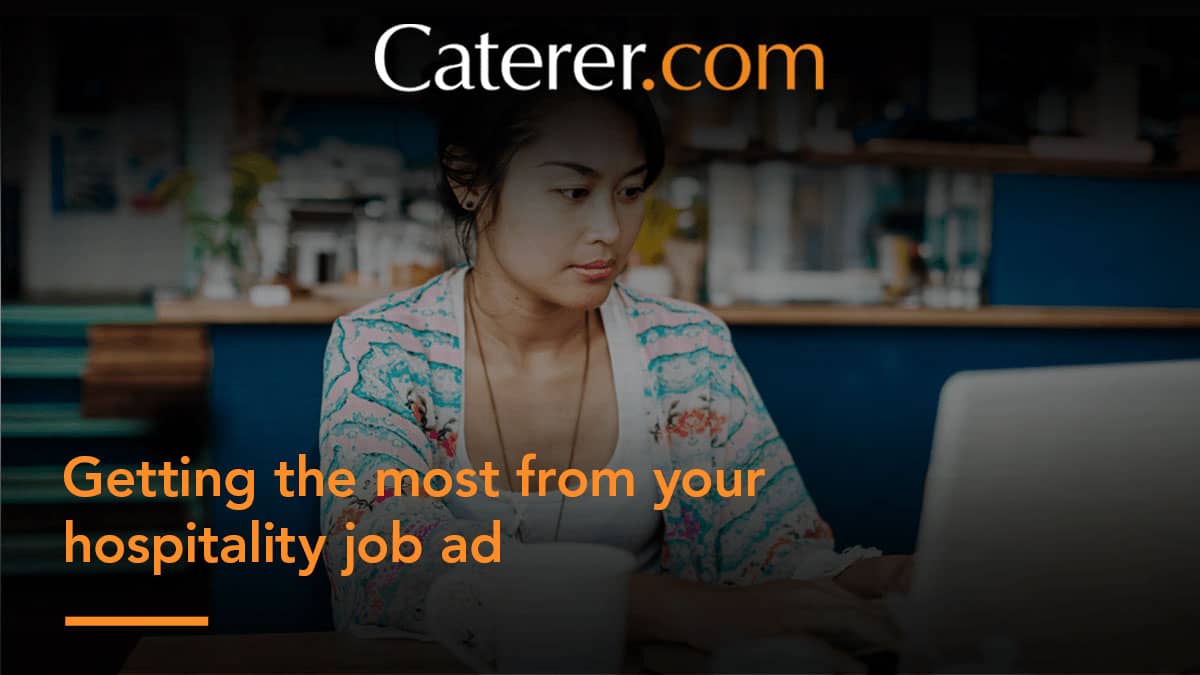 Getting the most from your hospitality job ad
Your recruitment shop window for potential candidates is your job ad and getting it right will increase the views your ad gets, and the number of relevant applicants interested in your role.