Why you should involve your existing team in the hospitality recruitment process
There are significant benefits in getting your existing team involved in recruitment. Who knows your business better than your employees? They are your real asset when it comes to attracting top hospitality talent.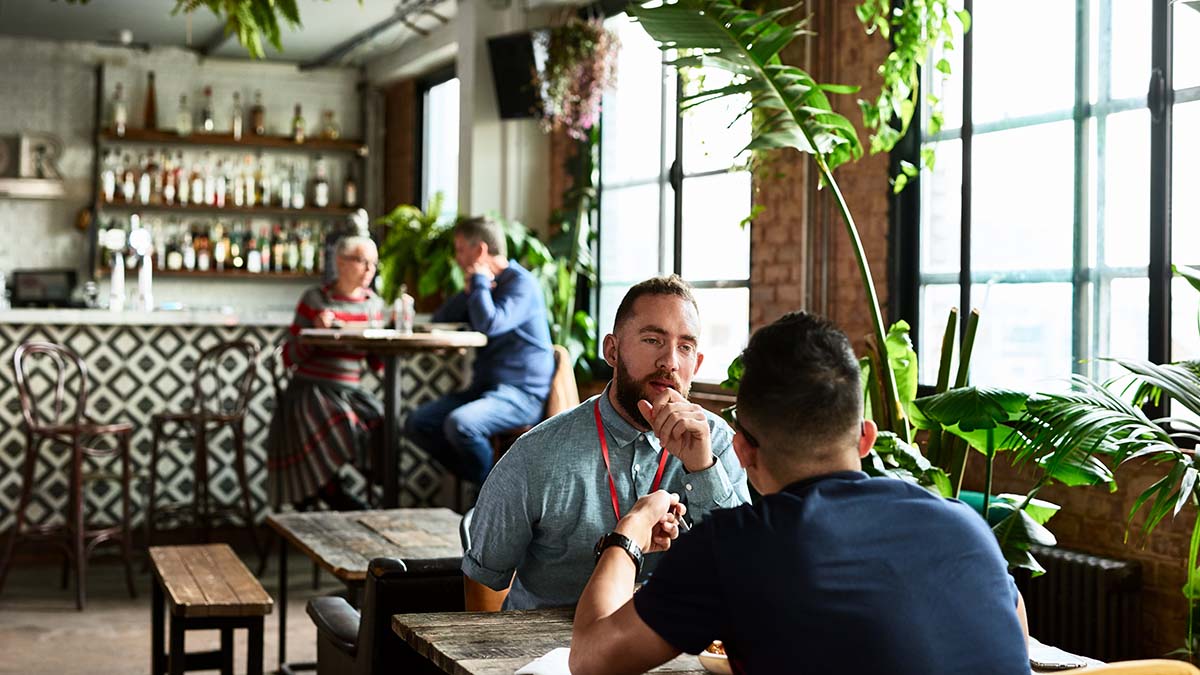 Collaborative recruitment in hospitality
For hospitality job seekers two prime considerations are the work environment and the people they will be working with – decisive points when choosing to take or reject a job offer.
By involving your existing employees in the recruitment process prospective hires can interact with current teams and it lets you show off both your people and your culture, creating the right first impression.
A benefit of this approach is that candidates get a realistic and more rounded vision of their future colleagues and workplace, thus avoiding any unexpected surprises during onboarding.
By opting for a collaborative recruitment strategy each potential hire is evaluated by several employees at once. Picking a diverse employee group can help remove unconscious bias that could otherwise be prejudicial to candidates.
Another benefit is that your employees know the role being recruited and can find candidates who have the skill set and personality traits to deliver in that specific role.
Image matters and by using a collaborative recruitment method the message you are delivering to the world is that you care about your people and rely on them to make strong recruitment decisions. This is seen as a positive when attracting top hospitality talent.
What are the benefits of involving your teams in your hospitality recruitment process?
Quicker onboarding, fewer challenges
Because your new recruit has already met their co-workers, knows where they will be working and the culture of your business, they will hit the ground running and adapt faster to their new role.
Because their co-workers have taken part in the recruitment process, they will feel a sense of responsibility for how your new hire settles in and performs. A plus point is that existing employees will step up to help, guide and support your new hire in their new role.
During the recruitment process give your existing team time to consider candidates with other team members and alone. The feedback will give you an all-round view of a candidate's 'fit' before you make a final decision.
There are learning outcomes for your existing team too. The whole recruitment process is a source of knowledge as they navigate the process, deciding on and then supporting a new hire. Their input can be invaluable in inspiring change and generating new recruitment ideas – after all, they have already been through the process.
Increased understanding of your goals and objectives
By involving your existing team in the recruitment process, your team will learn more about your values, your business aims, the objectives you have set and the benefits of working at your company.
Being a part of the process leads to a greater understanding of how they fit into your long-term goals and the important role they play, leading to greater job satisfaction, increased brand loyalty and higher employee retention.
By introducing collaborative recruitment you are sending a powerful message to your employee, telling them that they are an integral part of the decision-making process.
Candidates get a strong first impression
Interviews are a two-way street. You're assessing the candidate who, in turn, is assessing you. Most candidates want to work with like-minded individuals that they get along with and they want to play a part in any future company strategies. Collaborative recruitment shows that you value your current employees by inviting them to participate in something as important as the job interview process.
Company culture matters
Your team live and breathe your values and culture every working day so who better to communicate these to a potential hire? Offering candidates an opportunity to spend time with your employees, as part of the recruitment process, will enable that any prospective hire to see whether your business is the right place for them.
Embrace the positives
There is a belief that involving too many people in collaborative recruitment can derail or prolong the process due to too many differing opinions. The upside is that it's an effective solution to finding out who a candidate is and how they will fit into your business before you make an offer, avoiding a potentially costly and time-consuming mistake.