Four new categories added to Caterer.com People Awards 2019 to further applaud and reward the bravest and best talent initiatives in the UK hospitality industry
Entries for the 2019 Caterer.com People Awards are now open and there are four new categories, making a total of 17, to fully reflect the fantastic talent initiatives of employers in the UK hospitality industry.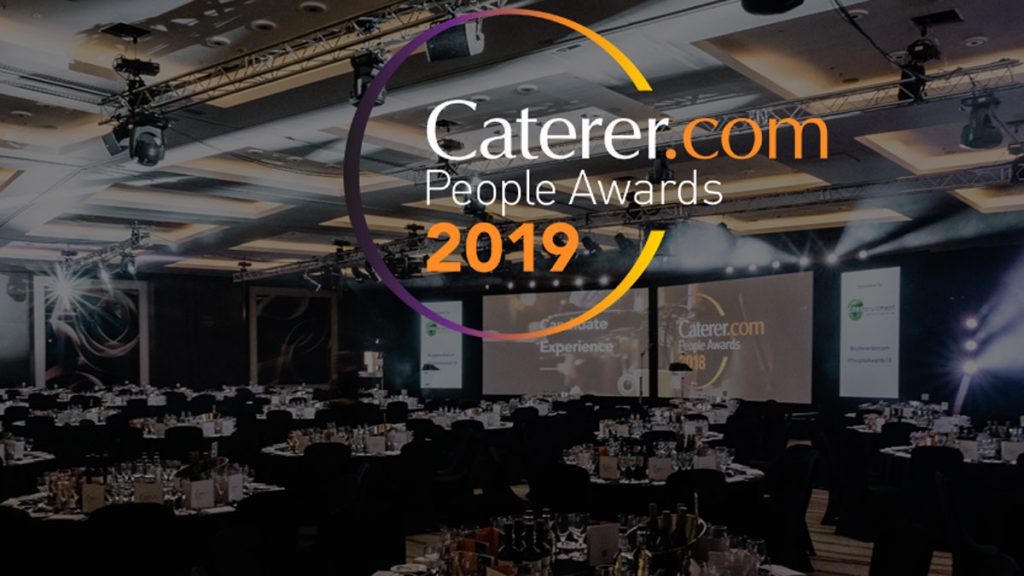 The industry is constantly evolving, always adapting and we strive to reflect that, said Kathy Dyball, Head of Marketing at Caterer.com. The four new categories represent some crucial areas of consideration for employers in the sector; utilising Apprenticeships, ensuring Workplace Wellbeing, embracing Global Talent Attraction and nurturing Rising Talent.
There's some truly outstanding work being delivered by hospitality employers right now and we look forward to celebrating their success through our Caterer.com People Awards 2019.'
The four new categories:
Hospitality Apprenticeship Employer of the Year
This new award for 2019 recognises excellence in hospitality businesses who have grown their own talent with new and innovative apprenticeship schemes.
Judges will be looking for evidence of inspiring and successful approaches to delivering apprenticeships, and that the apprenticeship schemes and the apprentices themselves have made a measurably positive difference to the success of the business.
Workplace Wellbeing Initiative
The well-being of employees is an increasingly key focus for hospitality businesses, as they manage workforces within a competitive and skills short environment.
Many employers showcase a Well-being programme, but in this new for 2019 award, judges are looking for evidence of a comprehensive and embedded approach to ensuring employee mental and physical well-being. This should be aligned to the strategic objectives and values of the business, and have resulted in a measurably positive impact on areas such as productivity, retention and EVP.
Global Talent Attraction Strategy
In a competitive and skills short market, UK employers are taking innovative approaches to attracting and engaging talent to the UK from around the globe, including the creation of globally relevant EVPs, talent pipelines, and talent management practices.
Whether you're a business which operates globally, or are based only in the UK, we're looking for bold approaches to global talent attraction, recruitment and development which showcase what can be done to source and retain talent into the UK, despite the skills gaps, and how this benefits the business as a whole.
Rising Talent Award
This award is for an individual who has been in employment with you for under a year, but has already proved themselves to be outstanding in their role in their approach to talent attraction, retention or development. Judges will look for evidence of the individual bringing fresh approaches, and making a noticeable impact within their first year of employment with you.
The winner of this award stands out as an employee who will lead the way in the future for talent attraction, retention and development in your business and the sector. This may be an individual who works in HR or recruitment at all times, or an operational manager or team leader who gives their all to these aspects of their role.
Enter the 2019 Caterer.com People Awards now. Visit caterer.com/people-awards